Seminar "New in phlebology: new perspectives or new questions?", 28 November 2015, Moscow
In Moscow, 28.11.2015, under the auspices of the "Association of Flebbling Russia", a scientific and practical seminar "New in phlebology: new perspectives or new issues?" Was held, in which surgeons, vascular surgeons, phlebologists and general practitioners participated.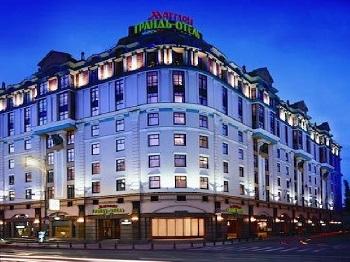 "Grand Hotel MARRIOTT", where the seminar was held
Also in the educational seminar was the head of the department "Medical Innovation Phlebological Center" Voloshkin Alexey Nikolaevich.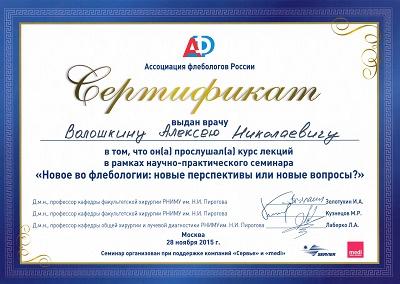 Certificate of the seminar participant Alexey Nikolaevich Voloshkin
The seminar with scientific reports was made by eminent Russian scientists in the field of surgery and surgical phlebology of RNIMU him. N.I. Pirogov.
Leoner L. Laberko, MD, Professor of the Department of General Surgery and Radiation Diagnostics of the RNIMU named after. N.I. Pirogova told about the late stages of chronic diseases of the veins and modern methods of surgical, medico-consultative treatment, and also about compression therapy.
The next interesting speaker was the doctor of medical sciences, professor of the department of faculty surgery of the RNIMU named after. N.I. Pirogova Maxim Kuznetsov, who from the scientific point of view spoke about the prevention of recurrence of venous thrombosis and the prevention of postthrombotic disease.
The culmination of the educational seminar was the presentation by Zolotukhin Igor Anatolyevich, MD, professor, chief scientific officer of the Department of Angiology and Vascular Surgery, Research Institute of Clinical Surgery, head of the course of cardiovascular surgery and surgical phlebology of the NI Ivanov FNI RNIMU. Pirogov. He spoke about the impact on the quality of life and tactics of treating lower limb veins in the early stages.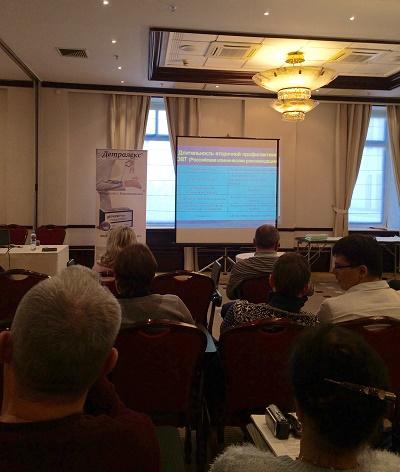 Во время конференции
Большим плюсом для практикующего врача стал мастер-класс по склеротерапии и лечебной компрессии, который на высоком уровне провел Золотухин И.А.
I want to note a very informative and interesting program of the seminar, educational reports, master classes, which are certainly useful and important for constant scientific and practical self-improvement.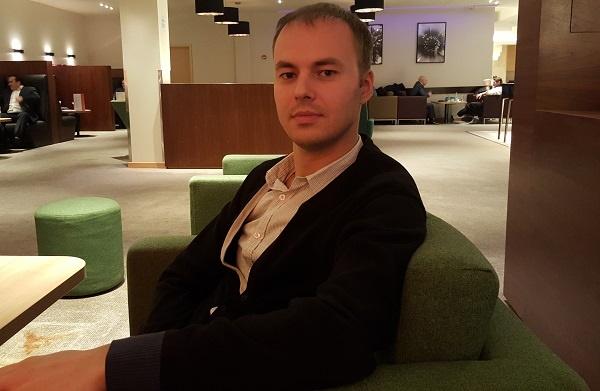 Head of the Department of Phlebology "MIFTS" Alexei Voloshkin during the conference