Art workshop "Phlebology with large strokes", Moscow, 22 March 2016 year
details

Category: News
Views: 1757
22 March in a fashionable place "MOSCOW CITY" with a panoramic view of the city, in a narrow circle of specialists-phlebologists passed a master class called "Phlebology with large strokes", which discussed the professional issues of phlebology and touched on topical issues such as: "Chronic diseases of veins and pregnancy" and "Post-thrombotic disease: a modern view of pathogenesis and treatment", based on epidemiological research from 2015 year.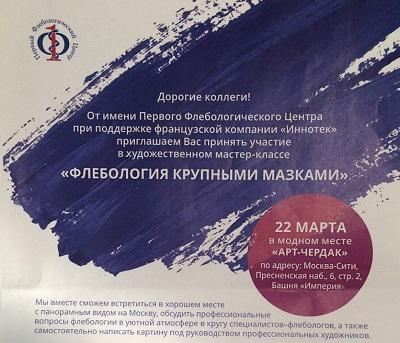 The organizers of the meeting were Professor, Doctor of Medical Sciences Vadim Yuryevich Bogachev and the French company Innotech.
Among the invited participants of the scientific meeting were the head of MIFC Artem Yuryevich Semenov and the head of the department of phlebology of MIFTS Alexei Voloshkin.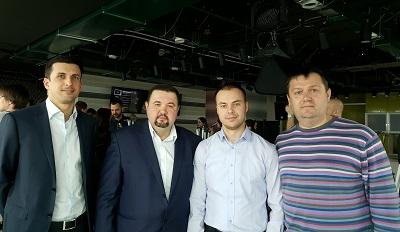 Artem Yuryevich and Alexey Nikolaevich with phlebologists in the master class
Заседание открыл Вадим Юрьевич, прочитав интересный доклад "Chronic diseases of veins and pregnancy".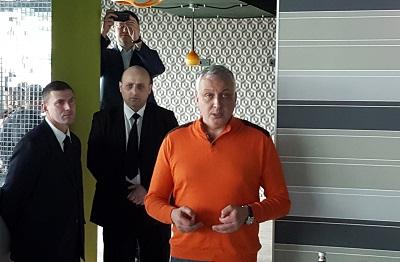 Professor, Ph.D., phlebologist V.Yu. Bogachev
In parallel, during the presentation, subtle issues of tactics of treatment and prevention of pregnant women with varicose veins, the use of phlebotrophic drugs depending on the period of pregnancy, the urgency of using compression knitwear during and after pregnancy, and many others were discussed in the course of the presentation.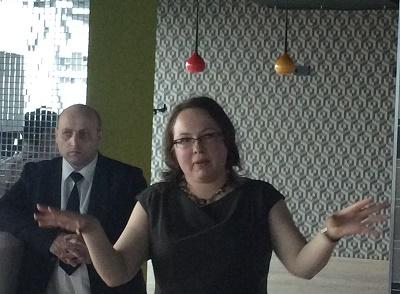 Phlebologist, Ph.D. Jenina O.V.
The next no less interesting report was made "Post-thrombotic disease: a modern view of pathogenesis and treatment", which was read by the candidate of medical sciences Olga Vadimovna Jenina. She elaborated on the principles of conservative treatment of pregnant women and those who gave birth to patients with post-thrombotic disease and its complications, as well as the types of surgical intervention.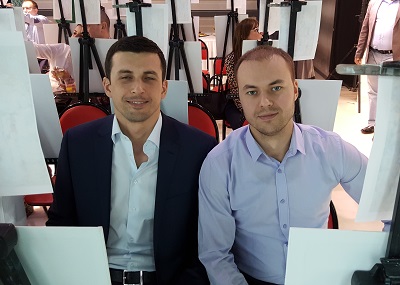 Flebologist-artists Voloshkin AN and Naydenov N.P.
An unusual addition and relaxation of the scientific master class was the writing of a painting (right hemisphere drawing) under the guidance of a professional artist.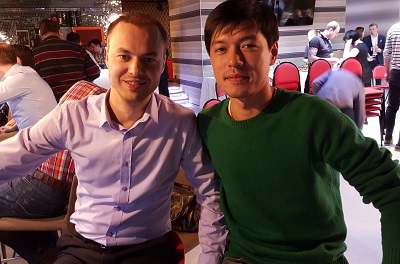 Voloshkin A.N. with leading phlebologist GKB № 61 Morenko DN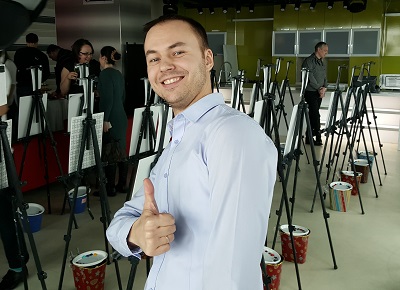 Head. Department of phlebology "MIFTS" Alexei Nikolaevich Voloshkin
I want to express my great gratitude to the organizers of the meeting for the scientific, professional and non-ordinary approach to the event.
There are currently no answers to this article.