The scientific and practical conference "Sclerotherapy - preparing for the season" was held 17 September 2016 year
Details

Category: News
Views: 2671
17 September in Moscow region, under the auspices of the company "SIGVARIS", a scientific and practical conference "Sclerotherapy - preparing for the season" was held, in which phlebologists, vascular surgeons, general practitioners and other specialists from Moscow and the Moscow region took part.
В работе конференции принимал участие ведущий флеболог «Медицинского Инновационного Центра Флебологии», заведующий филиала клиники в городе Смоленске Алексей Александрович Антипов.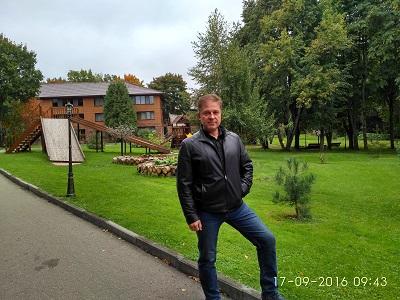 Surgeon-phlebologist Antipov AA
The presidium was chaired by Prof. Igor Zolotukhin, Professor of the Russian Academy of Sciences, Doctor of Medical Sciences, Professor of the Department of Faculty Surgery, Head of the Course of Cardiovascular Surgery and Phlebology, and Head of the Department of Phlebology of the University Clinical Hospital No. 4 of the First Moscow State Medical University. THEM. Sechenov, vascular surgeon, phlebologist Mansikyan Hovsep Petrosovich.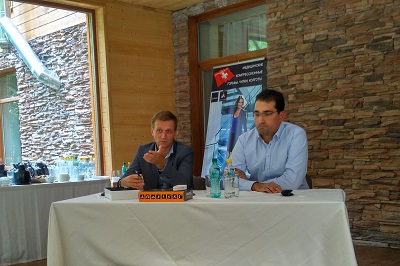 Professor I.A. Zolotukhin and О.P. Manjikyan
After the introductory greeting of the chairman of the conference, reports were heard by the associate professor of the RNIMU him. N.I. Pirogova, Ph.D. Lobastov Kirill Viktorovich on the topic "Electrical stimulation of the leg muscles: before and after sclerotherapy" and the report of the surgeon GKB № 1, Ph.D. Seliverstov Eugene Viktorovich on the topic "Sclerotherapy -" Cinderella "of the Russian phlebology."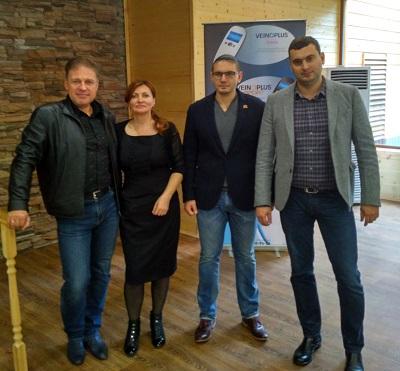 Doctor Antipov AA with the speakers Lobastov K.V. and Seliverstov E.V.
After the break of the pause, a master class "Aesthetic sclerotherapy. How I Do It ", conducted by the member of the American and European Society of Surgeons, the Russian Society of Angiologists and Vascular Surgeons Hovsep Petrosovich Mandzhikyan.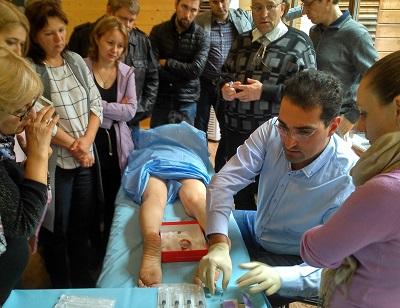 Sclerotherapy in the performance of phlebologist О.P. Manjikian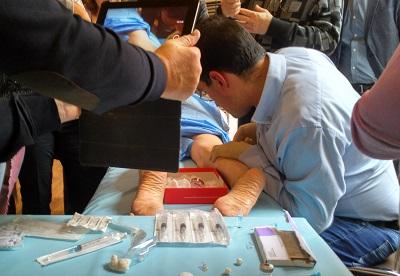 Modern sclerotherapy in the interpretation of Dr. Mandzhikyan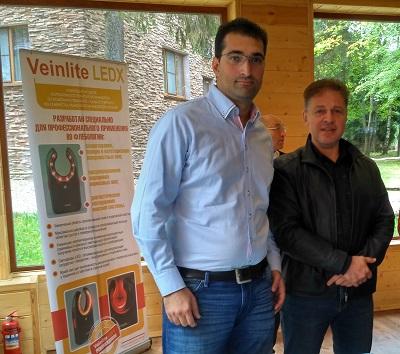 Joint photo of leading phlebologists Antipova and Mandzhikyan
This event once again proved the necessity of holding such master classes in order to promote modern methods of treatment of varicose veins among doctors of various specialties.
There are currently no answers to this article.