Master class on the author's methods of foam sclerotherapy by Professor Attilio Cavezzi (Attilio Cavezzi)
21 December, in conjunction with Russian phlebologists, a doctor from Italy will hold a master class on sclerotherapy: "Sclerotherapy today: Author's methods of Attilio Kaveczi and new ways of treatment."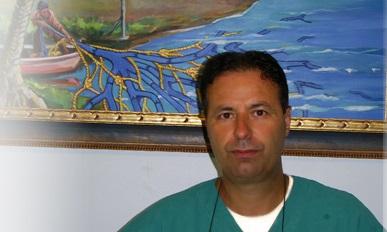 Professor of Medicine Attilio Kaveczi is the Director of the Italian Center for Postgraduate Improvement in Angiology, Phlebology and Lymphology Venalinfa Eurocenter, Vice-President of the International Union of Phlebology.
The program includes:
9.00 Preoperative ultrasound angioscanning in patients with varicose veins.
9.40 Preparation for sclerotherapy, methods for creating a foam form of sclerosant, author's techniques.
10.10 Foam sclerotherapy under ultrasound for varicose veins.
10.50 Break
11.10 The possibilities of sclerotherapy in the treatment of patients with congenital malformations (Sapelkin SV).
11.30 Catheter foam sclerotherapy: author ways how to achieve the best result. Author's methods of sclerotherapy, creation of tumescent anesthesia.
12.20 Demonstration of the creation of a foam form of sclerosant in practice, practical advice
13.00 Lunch
14.00 Demonstration of catheter foam sclerotherapy on patients with varicose veins, Creation of tumescent anesthesia.
14.40 Foam sclerotherapy in the treatment of trophic ulcers (Kharitonova SE)
15.00 Break
15.20 Compression in sclerotherapy
15.30 Possible complications of foam sclerotherapy. Methods of prevention and treatment of sclerotherapy complications.
15.45 Foam sclerotherapy combined with a "cold" LAFOS laser.
16.00 Combination of sclerotherapy and phlebectomy (Zolotukhin IA)
16.20 Sclerotherapy of telangiectasias and reticular veins.
17.00 Additional methods of treatment of varicose veins, which are used by Attilio Cavezzi (heat-littering, gas for sclerotherapy, compression therapy, phlebotrophic therapy).
17.40 -18.00 - Discussion, summarizing.
Master class will be held in the center of Moscow, in the hotel "Golden Ring" 4 *, st. Smolenskaya, 5, Smolenskaya metro station.
Doctors of phlebology "Medical Innovation Center of phlebology" will take part in a master class of the famous Italian phlebologist.