International training "Basic Rules for Conducting Clinical Studies of GCP", Moscow, 21.05.2016
Details

Category: News
Views: 3499
21 May 2016 in Moscow, the international company "Ligand Research LLC", within the expert council, conducted a training "Basic Rules for Clinical Research GCP (Good Clinical Practice)."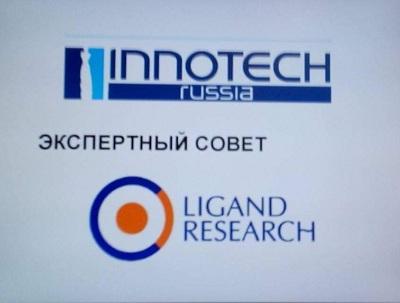 The training was supported by the French company «Innotech".
The event was attended by leading Russian phlebologists from Moscow, Nizhny Novgorod, Novosibirsk, Krasnoyarsk, Samara, Saratov and other cities.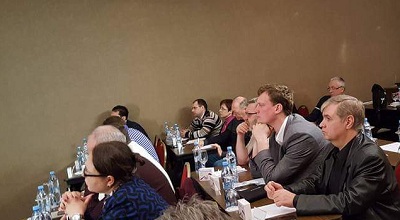 head MIFTS Semenov Artem Yuryevich also took part in the training.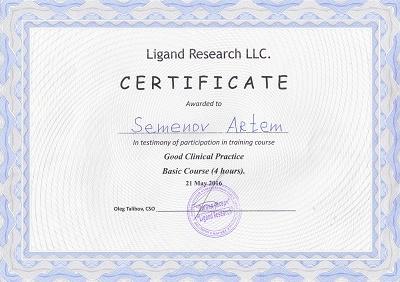 Certificate of Dr. Semenov A.Yu.
The training course was conducted by the leading research associate of Ligand Research LLC, an associate professor of the Department of Clinical Pharmacology of the Moscow State University of Medicine and Dentistry named after AI Evdokimov, Candidate of Medical Sciences Oleg Bakirovich Talibov.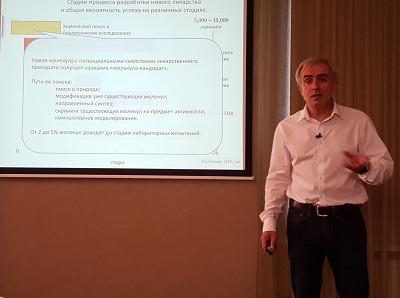 Докладывает Олег Талибов
The course covered a huge number of topics related to the conduct of clinical trials. The international standard of ethical norms and quality of scientific researches «GCP», which describes the rules for the development of the conduct, proper documentation and reporting in the study, was voiced.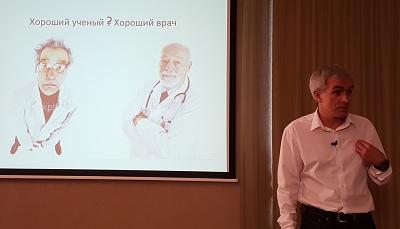 Олег Бакурович рассказал о правилах проведения исследований, закрепленных в «Хельсинской декларации». При проведении любого исследования в России необходимо соблюдать:
the rights of all participants in the study;
правила по обеспечению их безопасности;
the desire to do no harm;
requirements for the reliability of ongoing research.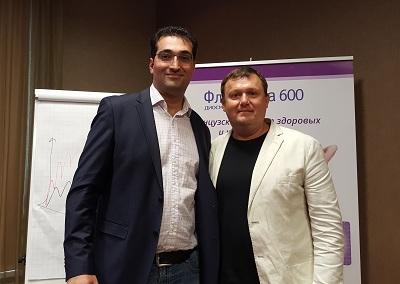 Doctor Semenov A.Yu. at the training with the leading phlebologist of the State Clinical Hospital № 61 Mancikyan OP.
At the end of the training, an excursion to the Old Arbat was organized for the doctors.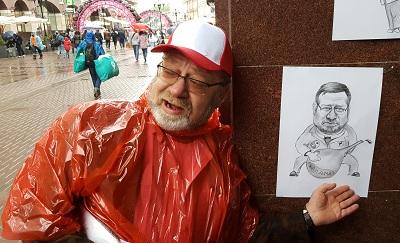 A friendly cartoon by Professor A. Kletskin.
Kletskin Alexander Eduardovich, MD, Professor of the Department of Surgery, FPQV NizhGMA, President of AAFHS of the Nizhny Novgorod Region, Head of the Department of Vascular Surgery, State Clinical Hospital №13, Nizhny Novgorod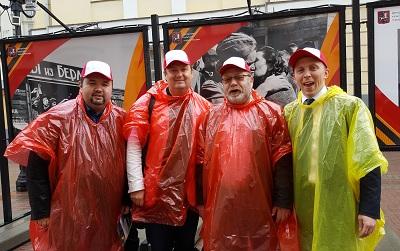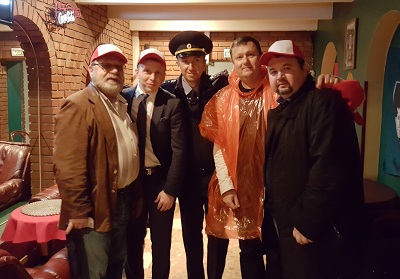 Real phlebologists are not afraid of rain and cold wind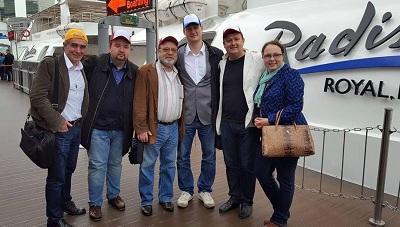 In a good mood, the participants of the training Talibov OB, Karev MA, Kletskin AE, Kudykin MN, Semenov A.Yu. and Jenina O.V.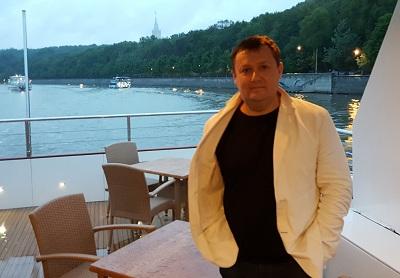 A walk on a motor ship along the Moscow river
There are currently no answers to this article.